Choosing the right instrumental beat to make songs is often a long-term job when you are an artist. In labels and record companies, there are people who get paid to sort out instrumental beats. In the music industry, we call it A&R. (Acronym for Artists and repertoire) 
These people are there to find the right beats that will fit best with the artists they produce.
Unfortunately, not everyone can do this kind of job. It is for this reason that I am writing this article to you. I'll help you choose the right instrumentals to make your songs! Let's go!
Styles of instrumental beats 
There are 3 main styles of instrumental beats. Beats that are made with "gimmicks" or "riffs". Those with just looking chords (progression chords) And those with a mixture of the 2. 
Let's see together the difference of each of them.
1 - Instrumentals made with gimmicks
We find this kind of beats especially in urban music, so Hip Hop, R&B and also in pop. Note that nowadays, these kinds of styles tend to mix.  
What exactly is a gimmick? 
A gimmick is a series of notes, which create a kind of melody and which will be repeated throughout the instrumental. 
For example in the song Stay by The Kid La Roi with Justin Bieber. You can listen to it below:
When producers send this kind of instrumental to A&R in labels. They are often refused because it is often difficult to sing over them. The melody or gimmick of the instrumental may conflict with the sung melody (topline).
The only solution is to sing almost the same melody as the one made on the beats. 
In the example of the song Stay, we notice that Justin Bieber sings practically the same melody as the one made on the synth.
Another good example would be the song Lil Nas X - Industry Baby. Lil sings practically the same melody as the brass does in the hip hop beat:
List of famous songs using only gimmicks in the instrumental: 
24kGoldn - "Mood" 
Panic at the Disco - "High Hopes" 
Katy Perry - "ET" 
Jason Derulo - "Acapulco" 
Justin Bieber - "Intentions"
2 - Instrumentals with chords 
We find this kind of instrumental in 70% of the songs and that since the beginning of the music. They are made with one or more chord progressions that loop throughout the song. (with a guitar or piano for exemple)
They are not really liked by amateur artists. Why ? Because it is difficult to create a topline (melody) on top when you have little experience.  
A good example would be the instrumental of the title "abcdefu" by singer GAYLE. Take 1 minute to listen to the first verse and chorus :
A bit boring, no? It's normal ! Not all professional instrumentals are fun to listen to without vocals. They are often made after the song has been written and composed on guitar or piano, for example.
In Gayle's example, the first version of the song was rock. Then a hip-hop rock version was made afterwards and it was this version that was successful.  
It's not uncommon for major producers to make twenty different versions of a song. In order to have the version that will work best. 
Instrumental I made just with chords: 
Example of famous songs using only chords in the instrumental: 
Adele - "Easy on me" 
Maroon 5 - "Sugar" 
BTS - "Dynamite" 
Billie Eilish - "everything i wanted" 
Ed Sheeran - "Perfect"
Note: if you want to have this kind of instrumental, it would be better to have already done your song on guitar or piano. This will allow a producer to make you a custom instrumental.
 3 - Instrumentals with chords and gimmicks
We find this kind of instrumental in more and more songs. The influence of gimmicks comes partly from Europe with electronic music. 
It is often the favorite choice of artists who buy pop beats on the internet. Because they are less boring to listen to and get a lot more views on YouTube.  
A good example would be Lady Gaga's song Poker Face.
We can hear the synth gimmick and the chord progression in the chorus :
Instrumental I made just with chords & Gimmicks:
Example of famous songs using chords & gimmicks in the instrumental: 
The Weeknd - "Bleeding Light" 
Ava Max - "My Head & My Heart" 
Avicii- "Wake me up" 
David Guetta - "Memories" 
The Chainsmokers - "Takeaway"
Now that we have seen the 3 styles of instrumental beats, which should we choose? 
If you are not a rapper, it is not recommended to take the instrumental with just gimmicks. You will be limited for the topline because you will be forced to follow the melody previously created by the producer.  
Instrumentals with just chords are great if you're good at it and can create toplines easily.
On the other hand, you have to take the time to look for them well because they are rare… They sell less well as a result, composers make them less often.
The ideal would be to ask a producer to make them tailor-made for your topline. 
The best choice if you're not a pro would be the instrumentals with the mix of gimmicks and chords.
At mavrickpopbeats, we often made them! You can view our catalog here. You will surely find what you need!  
A good tip would also be to take the time to listen to the instrumentals of your favorite songs. That will train your ear to choose the right instrumental beat for your songs.
The artistic direction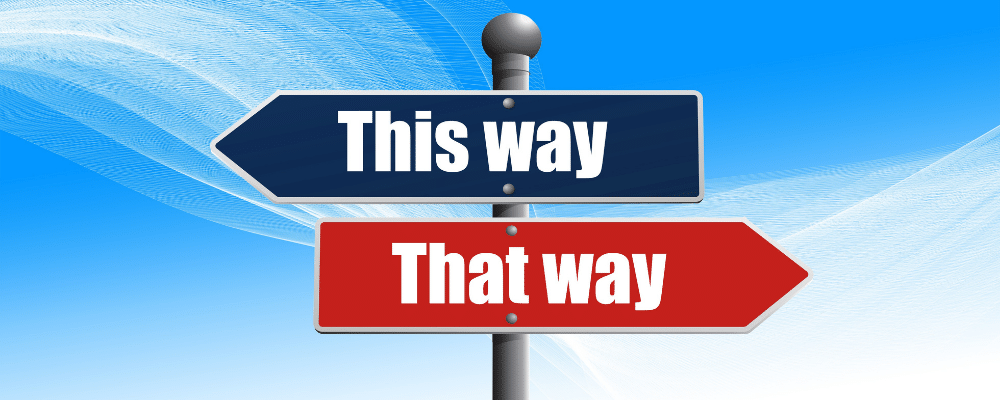 Finally, let's talk about artistic direction, it's an often foreign concept for unsigned artists. Yet if you don't do it right, you can miss out on your future music career. 
To put it simply, you must choose a musical identity and not change it again. If you sing on instrumental dance and 2 months later on hip hop, your identity will not be clear.
Choose the instrumentals that go with your style. If you made dance music, take some dance beats. If you are doing an urban style, stick to that style too. 
Only very famous artists can afford to change their style as they wish. Thanks to their large fan base, they can do whatever they want! 
And don't fall into the trap of absolutely wanting the latest trends. By the time your song is done and it starts to make itself known, the style of the moment will have already passed! 
You now have all the keys in hand to choose the right instrumental for your songs. 
Good luck ! 
Mavrick Pop Beats